You downloaded Deplike but your connectors aren't shipped yet, or maybe you just want to hear how it sounds first. This guide gets you covered! You can use Deplike to try the sounds and share your presets with the world without any guitar!
Hear while tweaking:
You can use Deplike to share presets and try all the effects for FREE and WITHOUT ANY ADS! When you don't connect anything to Deplike, all of the amplifiers and effects pedals are unlocked for you to tweak and try them.
When you are in the chain screen, you can use the Virtual Guitarist by tapping on the play icon in the top bar. Virtual Guitarist lets you try Deplike's sound without any guitar or connection. There are 3 real guitar samples called Clean, Rock and Metal. The clean riff makes it easy to hear a soft guitar arpeggio with a few chords. The rock riff is the best to hear reverb and delay effects together with some crunch. The metal riff is designed to let you hear the amount of distortion and chugs when your gain level is high.
You can add any of the 15 guitar amplifiers and 21 fx pedals to your chain, tweak them and hear how they sound using the virtual guitarist.
Hear the presets of others:
There are more than 10.000 presets inside Deplike, made by the Deplike community. Plus, every day hundreds of new presets arrive. Even when your guitar is connected, you can still use Virtual Guitarist to hear the presets with premium effects, if you are not a premium member. You should check our guide about preset sharing dynamics to reach your desired tone.
Hear any preset for free:
Either with a guitar connection or with only the app without a guitar, you can test and hear Deplike's presets!
Without a guitar:
When you tap on any preset, they get added to your chain. After choosing a preset through the global feed or your profile, you can simply navigate through your chain screen and use Virtual Guitarist. You can see it below: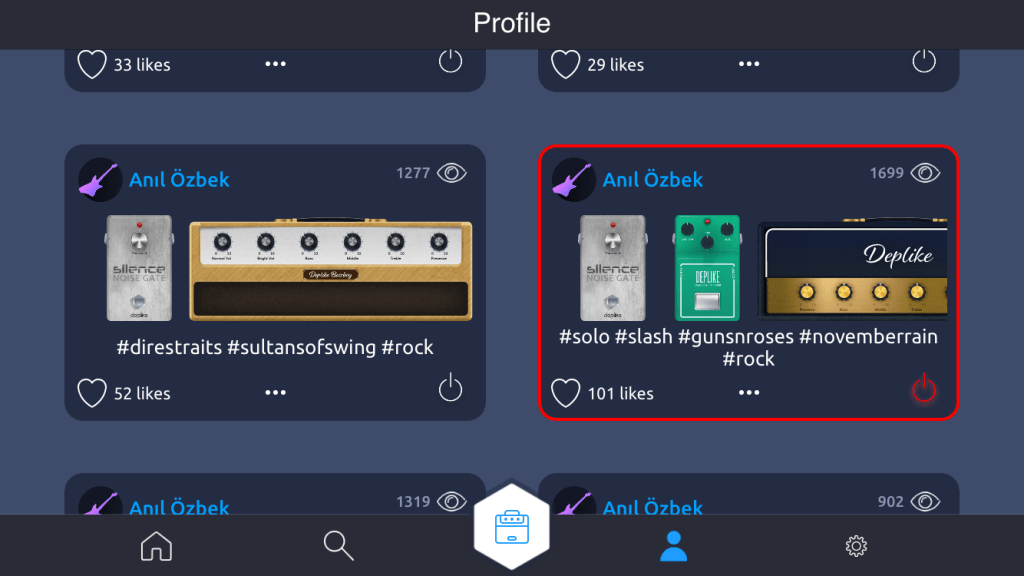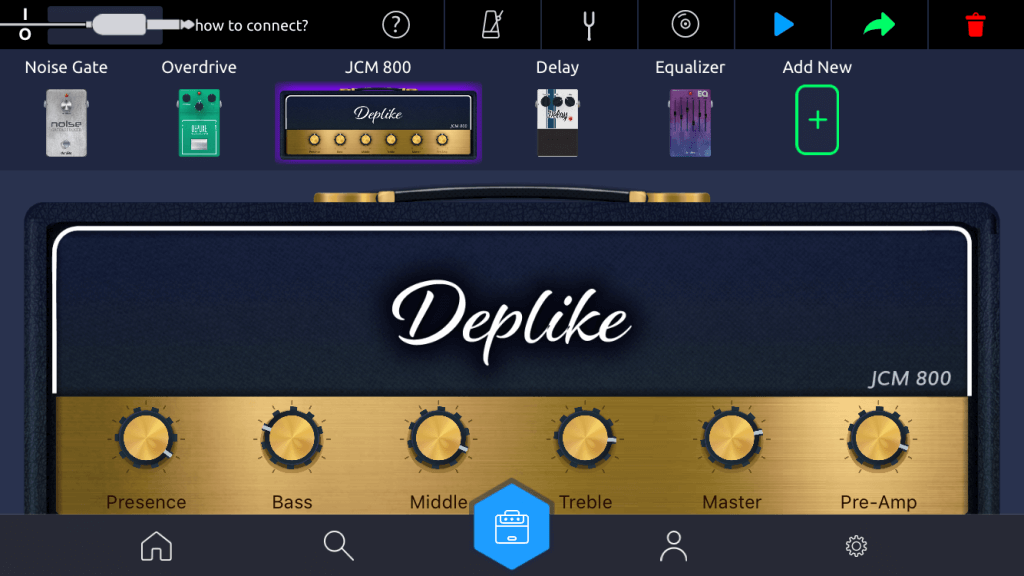 With a guitar:
When your guitar is connected to Deplike but you don't have a premium subscription, you can still hear how a premium preset would sound with your guitar. Presets with premium items have a golden guitar pick on their top-right corner. When you tap on them a dialogue appears, where you can tap on "Hear Tone" and hear the preset.
Connect your guitar into your phone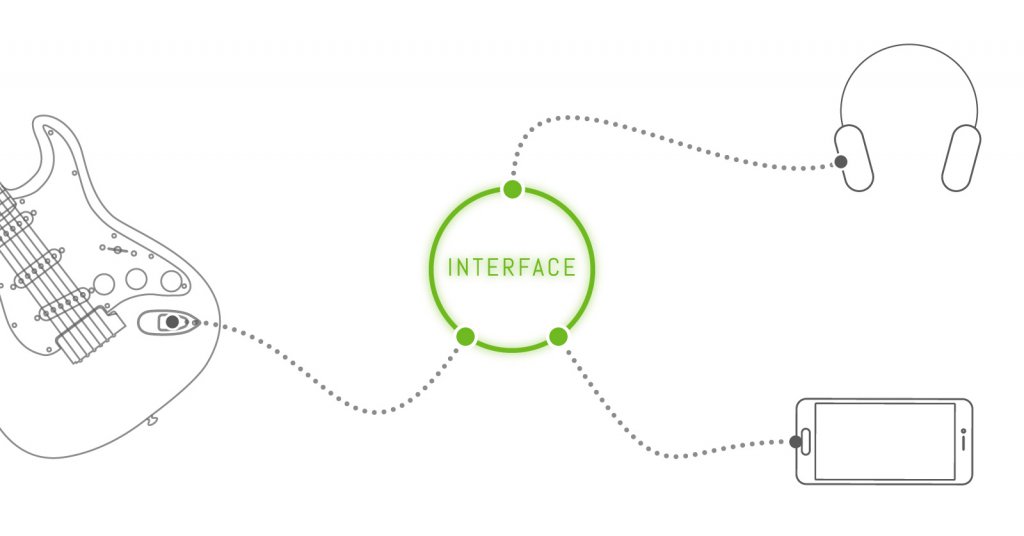 If you want to connect your guitar to Deplike but you are having trouble, check this guide!