Notice
: Use of undefined constant width - assumed 'width' in
/opt/bitnami/apps/wordpress/htdocs/wp-content/themes/foton/functions.php
on line
837
Notice
: Use of undefined constant height - assumed 'height' in
/opt/bitnami/apps/wordpress/htdocs/wp-content/themes/foton/functions.php
on line
837
Notice
: Use of undefined constant width - assumed 'width' in
/opt/bitnami/apps/wordpress/htdocs/wp-content/themes/foton/functions.php
on line
837
Notice
: Use of undefined constant height - assumed 'height' in
/opt/bitnami/apps/wordpress/htdocs/wp-content/themes/foton/functions.php
on line
837
Why you don't need expensive gear to record decent guitar tracks
Tired of spending time and money on your guitar rig? We feel you, as many other fellow guitar enthusiasts do.
Here's what you should know: It is possible to achieve a great guitar tone and record professional guitar tracks without investing in a lot of gear and a studio.
Deplike Guitar FX has a wide range of realistic guitar amp, effects and cabinet simulations that you can choose from. It can be used as an effects plug-in to enhance your guitar tracks in GarageBand.
Given that GarageBand is free to use on iOS and macOS devices, you are already covered on the recording part!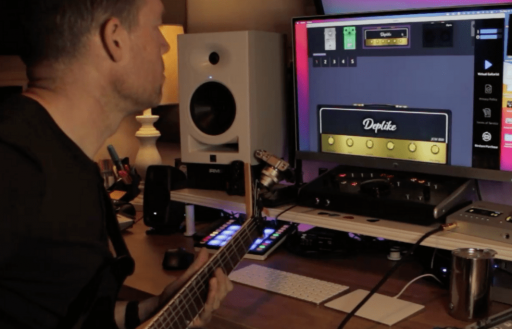 1. Connect your guitar to your computer, smartphone or tablet
In order to process and record the sound, computers and mobile devices need to recognize it as a digital input. That's when audio interfaces come into use and convert the analog guitar sound into a digital signal.
Audio interfaces allow you to connect your instrument to your computer, smartphone and tablets, so that you can record instrument tracks in a DAW program and process the sound with effects plug-ins.
2. Download GarageBand
Go to the "App Store". You can find it on your iPhone, iPad and macOS devices.
Click on "Get" and install GarageBand on your device.
3. Download Deplike Guitar FX
Download Deplike Guitar FX, the best guitar effects plug-in on the market, so that you can get access to 15 legendary amp and cabinet simulations, along with the realistic guitar effects.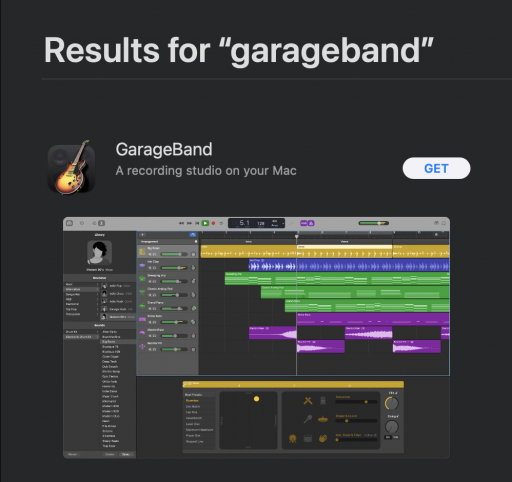 4. Open Deplike Guitar FX plug-in inside Garageband
Here's a very easy step-by-step video guide that explains how to open Deplike virtual guitar rig inside GarageBand and record your custom guitar tones.
Watch the tutorial: